With the midterm elections fast approaching, we're bound to hear all sorts of campaign promises from different personalities competing to get our attention. Some of them will have concrete political agenda grounded on public service, while others will simply bank on their celebrity status to gain positions in government.
Understandably, the motivation behind all the noise will be their desire to get our votes. And what better way for them to secure votes than by serving the needs of the commuting public? It is easily one of the top avenues for any politician to gain traction and be able to provide an impactful solution that will be felt by Filipinos. After all, an online poll conducted by CNN identified "being stuck in traffic" as the third highest cause of stress for Filipinos. It's high time that we work with our leaders to achieve results that will benefit everyone.
To remind ourselves and our politicians of how we could work together towards our common goal of reducing traffic congestion, we've come up with a list of bike policies we want to be prioritized. These are based on shared experiences with fellow bikers, as well as concerns we've heard from people who are interested in bike commuting but have reservations due to safety and security concerns.
Protected bike lane networks
They say: "If you build it, they will come" but this can't be the case if it's poorly planned and executed.
There have been sincere attempts by varying local government units to create bike lanes within their cities. However, these bike lanes are usually just short segments disconnected from each other. Instead of encouraging more people to bike, this creates an unsafe environment that actually does the opposite.
We need a unified network of bike lanes across Metro Manila that seamlessly connect with each other. A good measure of a proper bike network would be if we could travel through it safely from, Muntinlupa, the southern tip of Metro Manila, up to the Northern areas in Quezon City, Valenzuela or Caloocan. The network should also connect with other transport nodes such as bus terminals and train stations to allow us to do bi-modal commuting.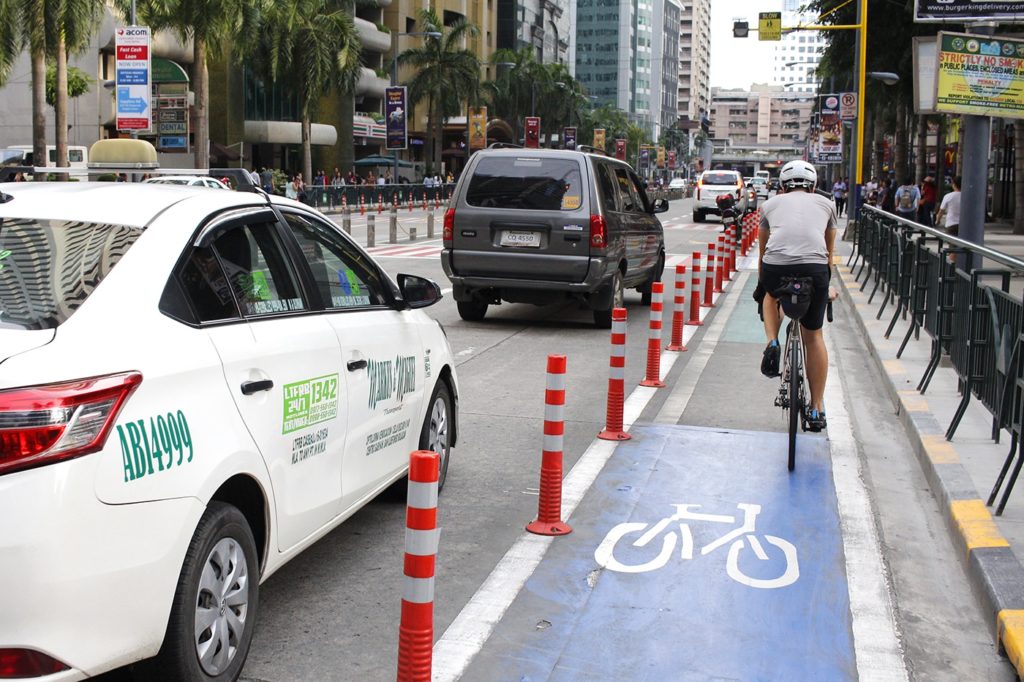 It might sound like a gargantuan task that would take forever to do, but you'd be surprised that a plan to create a bike lane network in Metro Manila had already been in place as early as 2005 through MMDA's Metro Padyakan project. It's never too late for us and our leaders to revive this plan, review it, and update it to meet our current needs.
Mandatory bike parking facilities
If offices and business establishments are able to provide parking spaces for cars, it should only make sense to require them to have parking facilities for bicycles as well. This is, of course, provided that a bike lane network is established in order for people to be able to conveniently access offices and businesses.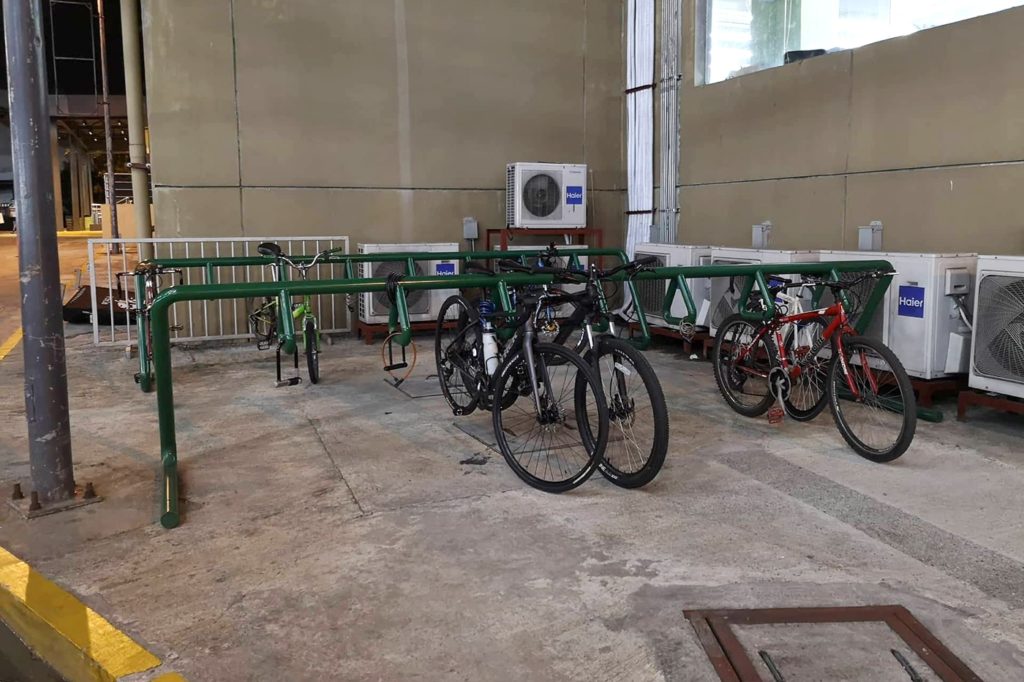 Moreover, a study conducted in Melbourne, Australia shows that converting on-street car parking into bike parking slots makes good business sense. It explains that each square meter of space allotted for bikes brings in five times as much revenue when compared to that of the space allotted for cars. This is simply because more people are able to participate in economic activity when you provide space for them. And the good thing about this is that you don't even have to get rid of car parking slots all at once. For example, removing three car parking slots as a start could already provide enough space for 12 to 15 bikes; just enough to see if it will generate more demand for bike parking.
Bike commuting incentives/subsidies
Beyond simply providing infrastructure for commuting and providing us with ample space to park our bikes, the government should incentivize and subsidize bike commuting in order to push more Filipinos to choose it on their daily commute. The more the government makes it easier for people to choose biking, the less cars we will have on the road.
There's also an opportunity for the government to bridge the differences in physical capabilities by subsidizing the purchase of e-bikes, which would come in handy for the elderly, or people who live in hilly areas.
Mandatory shower facilities in offices for commuters
For most people who work in professional settings, it's important to look fresh and presentable. We also don't want offices getting stinky as more of us choose to bike to work.
Providing shower facilities to their employees is a worthwhile investment for any company. Encouraging employees to live an active lifestyle will help companies become more productive. It could lessen unproductive days spent on sick leaves, as well as operational expenses on parking fees that only serve a few people. Savings could be reallocated on better facilities that foster a better working environment for employees.
Bike lessons in Elementary Schools
Start 'em young. If we really want to create a robust cycling culture, the best way to introduce it as a sustainable mode of transport is to turn biking into a basic skill that is taught to everyone at an early age.
In 2015, the Washington, D.C. District Department of Transportation funded the purchase of 475 bikes for a bike-riding program that would be used to teach all second graders in D.C. public schools. Dan Hoagland, Director of the Washington Area Bicyclist Association believes that in order to create a new generation of cycling advocates, "we need to make sure they're enjoying and excited about bicycling from as young an age as possible."
Biking could be the equalizer that would allow more people to conveniently get around while spending less and living healthier lives. Eventually, lesser traffic congestion might even be seen as simply a bonus once we truly reap the personal benefits of cycling.
—
Think we missed anything? Let us know in the comments section below.