The Raider backpack is the product of a collaborative effort between Timbuk2 and San Francisco's Mission Cycling Club to produce a lightweight and compact bike commute pack. This review was written after a full year of use and abuse riding in the streets of Metro Manila.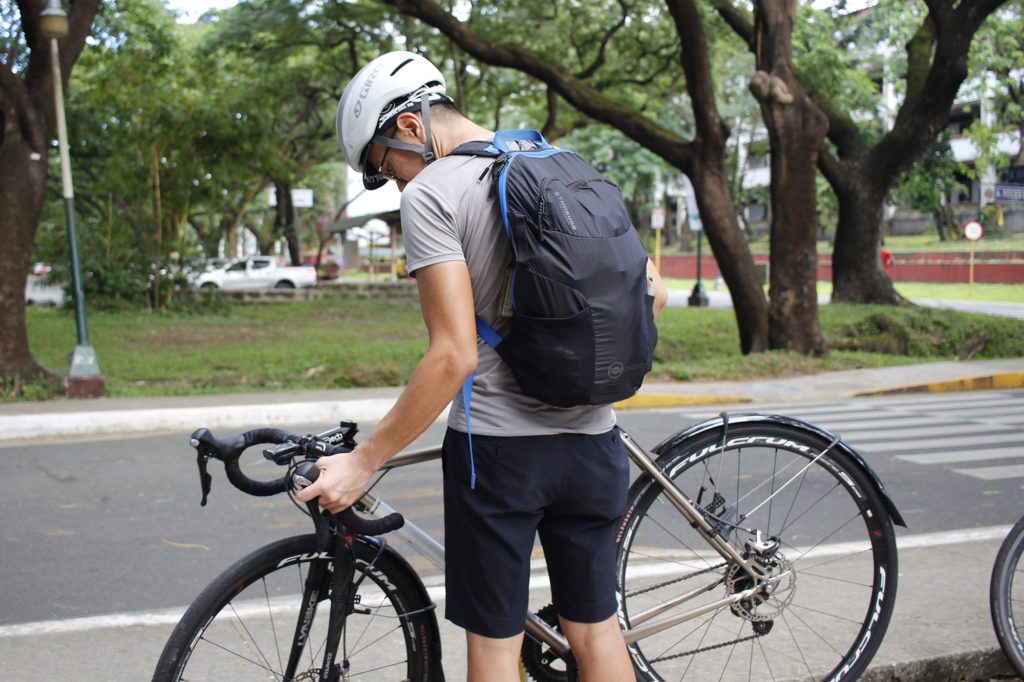 Construction
The pack body is made of thin ripstop nylon while the bottom is made of thicker stuff to support the weight of the bag when loaded. While it isn't waterproof, some thought was put into treating the bag for water resistance because it can stand light showers with little ingress. After a year of use the coating on the inside is beginning to flake but this has not affected the actual bag.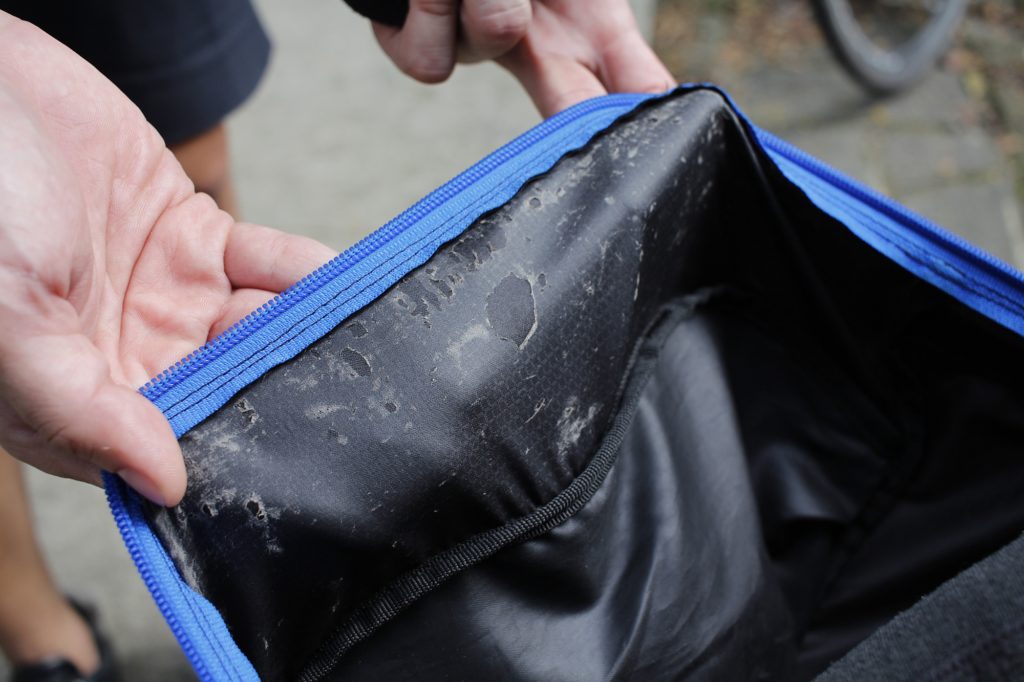 I do think that the pack's construction was purposeful and smart design. The bag is really lightweight yet sturdy, and there's always a raincover for those who intend to use it in the wet.
The main compartment can fit 18.00 L and has a pocket with a back panel that is intended to keep clothes from getting wrinkled during commutes. The same pocket can also fit a 13" laptop although the lightweight nature of the bag makes too much weight a little worrisome. There are two pockets on the inside meant to serve as shoe storage, although putting your shoes in these compartments leaves little room for other things. There are no organizers or other pockets inside the bag aside from the clothes compartment and the shoe pockets.
Outside, there are two stretch pockets on each side to provide easy access to items like gels or your phone while riding. There is also a top pocket with a key lanyard for items
Functionality
The back panel works well and I can attest that clothes stay crisp even after long or hard rides. Timbuk2 has nicely printed instructions on how to use the back panel as a folding board and a velcro strap wraps around the panel to keep clothes in place.
There are also a few features that are specific for bike commuting. The bottom is reflective and lends to visibility when bent forward on the bike, and there is a nice strap for hanging a bike light as well. Two velcro straps are provided on either side for hanging a helmet although I have never used them for this purpose.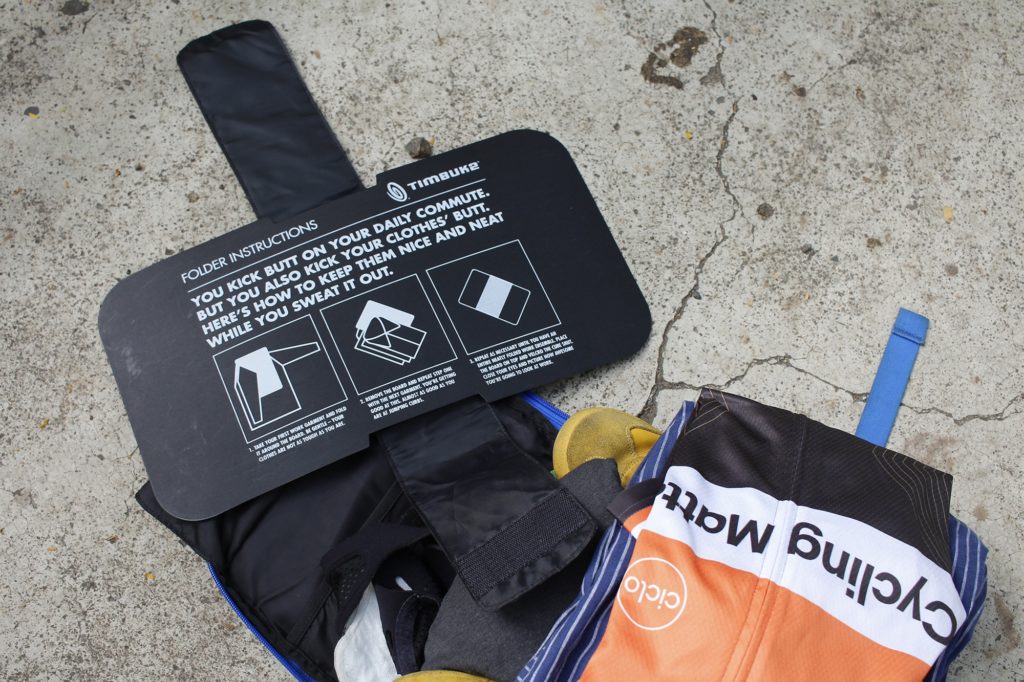 Verdict
After a year of use, I found the Timbuk2 Raider to be a well-considered, practical, hard-wearing bike commuter bag. It fulfils its intended purpose with no attempt to be more than what it is: a lightweight, compact, and surprisingly durable bag.
I would have preferred an internal organizer for smaller items that you don't want to place in the top compartment but this is hardly a dealbreaker. And while there are days when I wish it had more room, or a little more waterproof I remind myself that it was not intended to be a bikepacking or touring bag.
As a bike commuting backpack the Timbuk2 Raider is pretty hard to beat.
More Photos