There's a reason why sandals that are this ugly have stayed mostly unchanged for 26 years; it's because they work beautifully well.
---
Some background: I've been living in Zambales the past few months, and the change of scenery also came with some changes to my cycling. Most of my rides are still on tarmac, but there are enough rural roads and single tracks in my area that adventures on trails have become part of my weekly routine. Perhaps, the biggest change is that I've been finding time to ride every day, and I've been finding it tedious to wear a cycling jersey, socks, and shoes when I cycle. I still wear lycra, but I usually just wear a polyester/spandex blend shirt for my top, and these Shimano SPD sandals have become my daily cycling footwear.
I have put in an even 2,500 kilometers since I started using the sandals last September, and I haven't had an urge to go back to wearing shoes since then.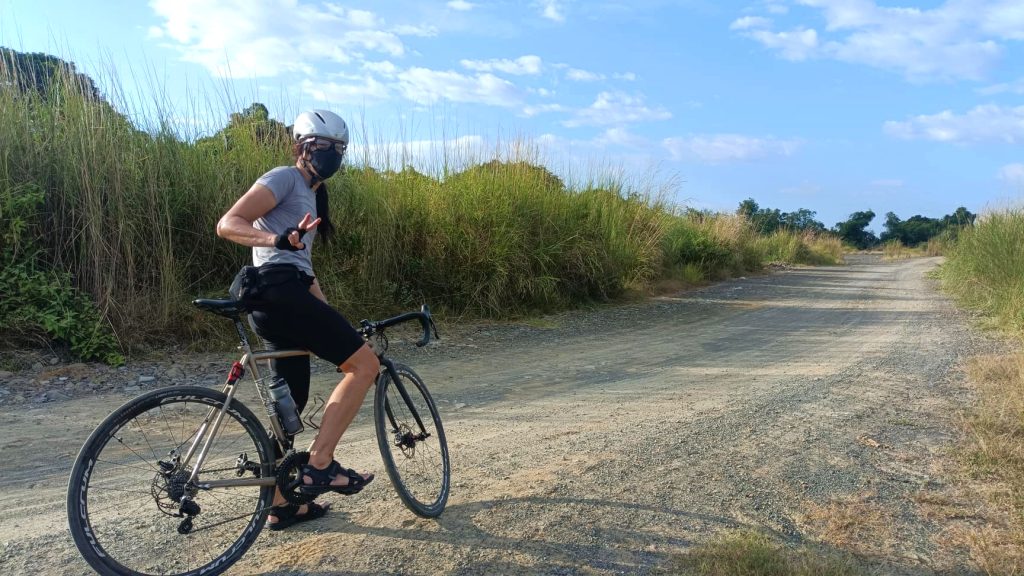 What they're for
Shimano's SPD sandals have been around for 26 years, and have gone mostly unchanged for good reasons. The current model, the SH-SD500, is marketed as a "warm weather casual riding option," but the sandal has been a staple among bike tourers who do a lot more than casual riding.
The outer sole is made from a combination of rubber and EVA, which makes the sandal surprisingly good for walking, and quite capable on treks over rough and rocky terrain when needed. I've taken them across rivers a couple of times and they were tough, secure, and grippy enough so I never had to worry while I carried my bike through knee deep waters.
The midsole is made of glass fiber reinforced nylon, which is a material that is more commonly used in entry-level road, trail, and commuter shoes. It's not as stiff as carbon fiber, but that's because it's not meant to be, as stiffness is not great for other applications like trekking.
How they performed
The warm weather application of the sandal is probably the best thing about it. I can imagine that there are people who would wear these sandals with socks, but they'd be missing the point. These sandals are meant to be worn sockless, and I can't imagine preferring the confines of cycling shoes when riding long hours under a hot midday sun. You do run the risk of sunburn on your foot if you don't use sunblock, and the tan lines that they give you are weirder than the vaunted sock tan lines that cyclists usually like. But those are silly things compared to the benefits of ventilation and comfort provided by these sandals.
Oddly enough, they shine on the other end of the weather spectrum too as they are also great in the wet. As I've mentioned above, I've taken them on river crossings, and have ridden them through torrential rains. Even wet, they remain comfortable and secure, and have the added bonus of drying quicker than a pair of cycling shoes. From being completely soaked, they can dry overnight or over a few hours if you aim an electric fan at them.
They work really well for non-technical trails, and the outsole provides more protection than one would expect from a sandal. Of course, a trail shoe will offer better protection than a sandal that leaves your feet exposed to grass, roots, and rocks. But I never found this to be an issue in the routes that I take.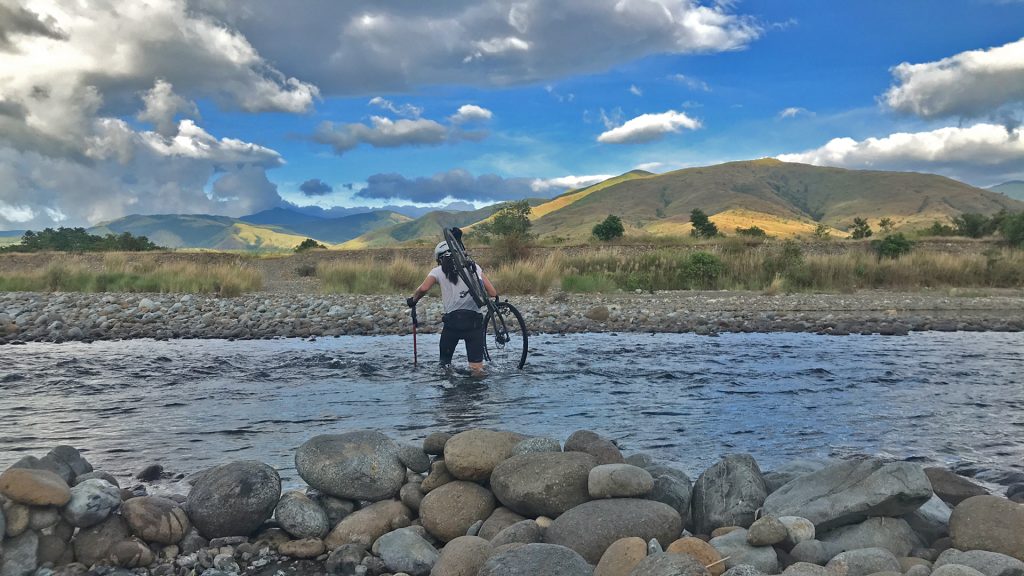 Perhaps most surprising, they also work well enough for road cycling, and I've taken them on long endurance rides as well as short tempo jaunts. It is immediately obvious that they're less rigid than cycling shoes that use carbon fiber soles, but you don't always need a 12/12 on Shimano's stiffness scale to be efficient on the road, and if you're spinning along rather than stomping on the pedals they work well in their own way. I know that I can go faster and set more PRs on a pair of road shoes, but these days I'd rather be fast and comfortable.
Some caveats
Are the SPD sandals all shiny and great with no downside, though? Quite possibly, yes, but with some potential caveats. If you are dependent on orthotics for your cycling, you won't be able to use your insoles or other inserts with the sandals. While I do use a specific footbed in my road cycling shoes, it seems that the flex afforded by the sandal has made it so that I haven't felt any discomfort.
There is also the matter of the retention system which is composed of two straps secured by velcro. The first strap secures your forefoot above the ball of the foot, while the second strap holds your heel and ankle in place. In this day of boa dials and techlaces, one would think that velcro straps should be obsolete but they really aren't. It can be a bit fiddly, though, and I've learned that you need to position your foot on the sandal correctly before strapping them in or the leather upper can chafe. This can be an issue because you might not feel the chafing until you're a few dozen kilometers into your ride, and by the time the pain starts it becomes harder to sort out the straps. Still, it's a simple matter of being mindful when you put them on.
They are also pretty heavy. At almost 400g, they're almost twice the weight of the lightest road shoes you can find, and still heavier than even most entry-level trail shoes. This is on top of the weight penalty you get if you opt for double-sided SPD pedals, but then you can go for touring SPD pedals like the PD-A600 or the newer PD-ES600.
If you're conscious about your feet, you might want to make sure that they're presentable when riding. But don't be an idiot, don't wear socks with sandals.
Oh, and they're ugly. Not in an ironic hipster-y way either. They're just ugly.
Final thoughts
All things considered, the SPD sandals have been my favorite cycling purchase this year. Aside from their performance on the bike, it makes a big difference to me to not have to go through the tedious process of putting socks and shoes on just to go on a bike ride. Riding my bike every day has made me less patient when it comes to the process of getting ready to go out, and these sandals have made cycling more casual and fun again for me.
Something also has to be said about their huge Naruto cosplay potential. And my bike jutsu has only gotten better since these sandals came into my life.
As we come to the end of 2021, I can only see myself wearing these sandals for the foreseeable future. I do know that I'll find reasons to wear socks and shoes at some point, but those occasions will be considerably less frequent than the times I'll prefer to wear these magical sandals.
There's a reason why sandals that are this ugly have stayed mostly unchanged for 26 years; it's because they work beautifully well.
---
[The sandals were purchased with my own money, and neither Cycling Matters nor I have any ties with
Bikeary Bicycle Lifestyle
, but I'd still like to thank the friendly people of Bikeary for selling me these sandals and getting them to me quicker than can be expected! Salamat, Bikeary!]