Christmas is just around the corner so it's not a bad idea to start thinking about presents for family and friends. Here are some ideas, from silly and small to substantial and sizeable, for you to consider buying for that cyclist in your life.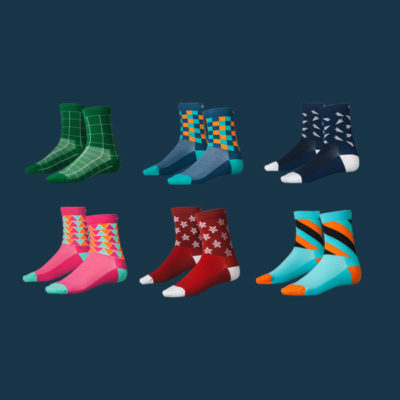 1. Ciclo Socks
If you aren't a cyclist then, chances are, you probably don't understand our obsession with sock game. Thankfully, you don't need to understand sock game to buy someone great socks, and you have us to vouch that these socks from Ciclo are really up there.

(Ciclo socks for both men and women are currently on clearance sale on their website.)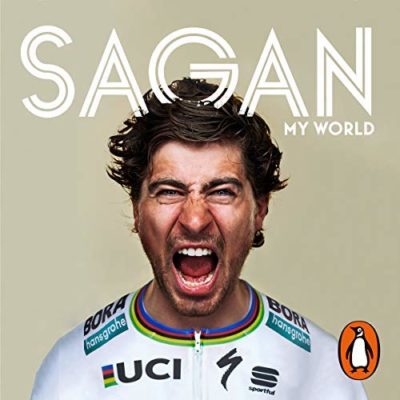 2. My World by Peter Sagan
Judging from the number of cyclists we see out there in Tinkoff-Saxo and Bora-Hansgrohe rainbow jerseys, Peter Sagan is the most beloved pro cyclist in recent history. His book, My World, covers the three years of his career when he was world champion.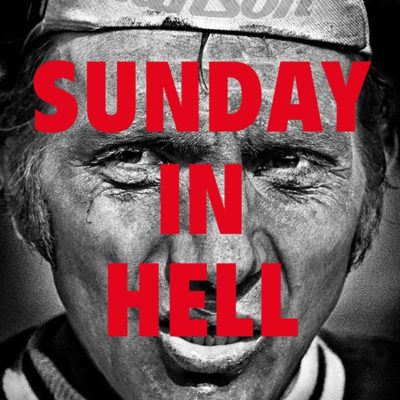 3. Sunday in Hell: Behind the Lens of the Greatest Cycling Film of All Time
Any self-respecting roadie will tell you that Paris-Roubaix isn't called the 'Queen of the Classics' for nothing, and that Jørgen Leth's documentary chronicling the 1976 edition is one of the most beautiful cycling films ever produced. This book by William Fothering goes meta by discussing the legacy of the documentary as well as the life of that year's winner: Marc Demeyer of the team Flandria–Velda–West Vlaams Vleesbedrijf.

(The Kindle edition is available on Amazon for $14.38; Hardcover for $23.87)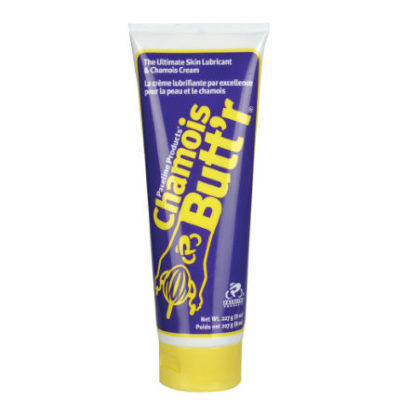 4. Chamois Butt'r Original skin lubricant
For the long-distance tourer or the occasional randonneur, Chamois cream can make the difference between chafing and comfort. Chamois Butt'r comes in a variety of convenient forms: tubes, sachets, and even sticks!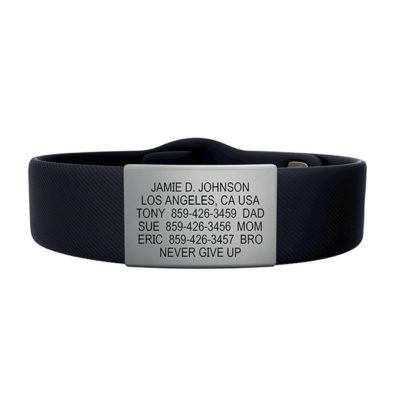 5. Road iD emergency bracelet
Nobody wants to think of accidents on the road, but the fact is that preparing for the possibility can make the difference between life and death. Road ID emergency bracelets are a good way to communicate necessary In-Case-of-Emergency (ICE) information such as your name, emergency contact, blood type, and medical allergies among others.

(Road iD bracelets can be customised on their website.)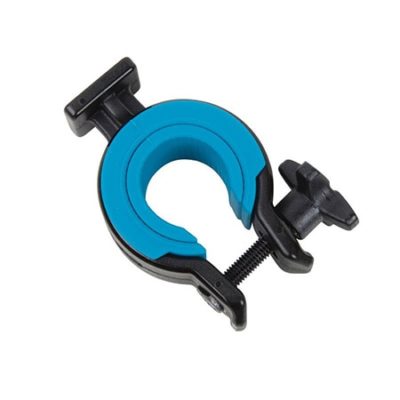 6. B'TWIN 900XL Waterproof Smartphone Holder
Of course you can use anything from a garbage bag to a ziplock plastic to protect your valuables in case of bad weather. But you might find that a proper waterproof holder might last longer and could conceivably be more practical in the long run. The B'TWIN 900XL Waterproof Smartphone Holder comes with the added bonus of being mountable to your stem.

(B'TWIN products are available at Decathlon in Festival Mall and Tiendesitas)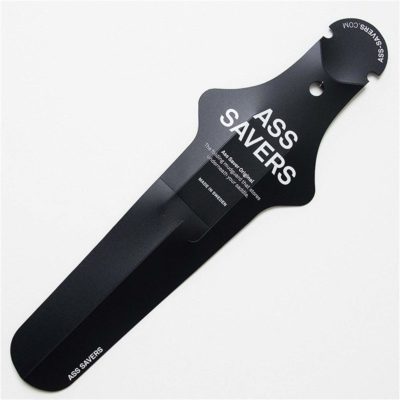 7. Ass Saver mudguard
If you think riding in the rain is bad, try riding in the rain with mud caking on your backside. The Ass Saver mudguard is a minimalist solution that requires no tools, and weighs close to nothing. Why wouldn't you use one?

(Alternatives: Zefal SHIELD LITE M is very similar to the Ass Saver; while the SKS Raceblade Pro XL are full-on fenders for more protection from road spray)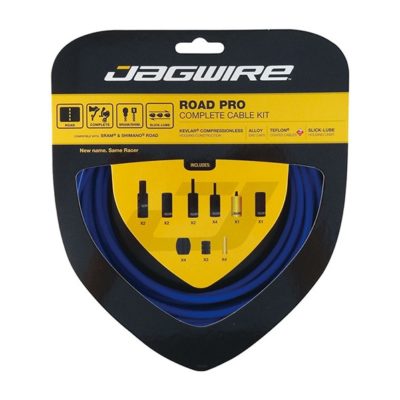 8. Jagwire Road Pro Complete cable kit
Cables are often overlooked by cyclists but a new set of really good cables can make a bike feel better than new. Giving someone a Jagwire Road Pro Complete cable kit is essentially giving that someone the gift of perfect shifting and powerful braking.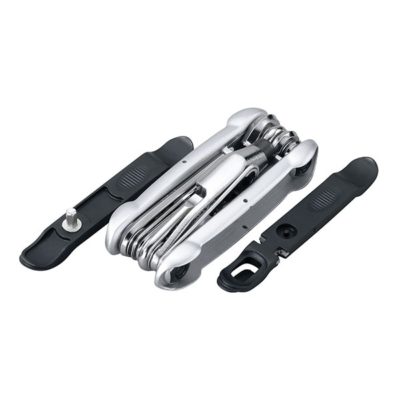 9. Topeak HEXUS™ II
This Topeak 18-function multi-tool can do it all from Phillips, Flathead, Torx T25, a full set of allen keys, and even a spoke wrench! The tool's edges come off and serve as tire levers too, and the chain tool makes this compact tool mean serious business.

(Brands like Lezyne, Birzman, and even B'TWIN all produce their own multi-tools with varying levels of functionality)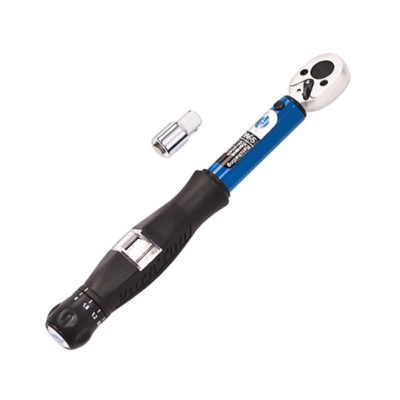 10. Park Tool TW-5 torque wrench
If there's one thing that gets in the way of a casual home mechanic tinkering with his bike, it is the fear that inexperience might destroy bike components. Given that the most frequent cause of wanton bike part destruction is over-torquing bolts, the Park Tool TW-5 torque wrench is the perfect gift for the casual bike mechanic. It is calibrated better than cheaper alternatives and built solidly to last more than a few years service.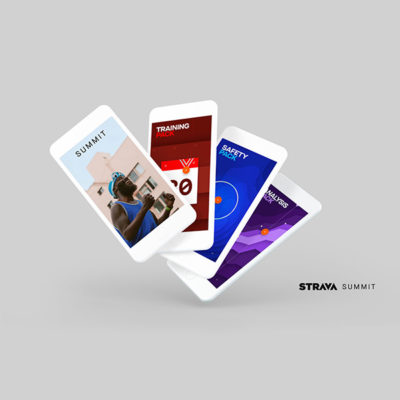 11. Strava subscription

Strava recently updated its subscription schemes with Summit which allows athletes to which features they need from three packs: Training, Safety, and Analysis. This means that subscription rates can be cheaper for those who don't need the features of all three. Whether it's unlocking training features, or getting peace of mind from safety features; Strava's Summit subscription can make any cyclist's data even more fun than it already is.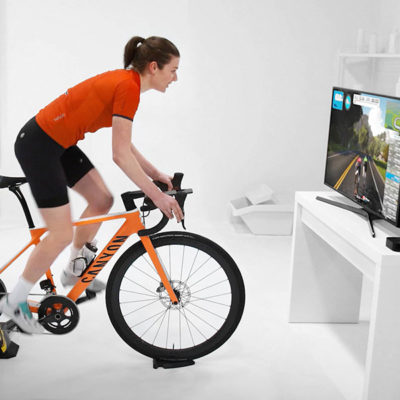 12. Zwift setup
Indoor training is one of the most efficient ways of getting stronger on the bike. It takes less time than an outdoor ride, it lets you practice continued efforts and cadence, and IT CAN BE BORING AS FUDGE. A Zwift setup can make indoor sessions more than just bearable with its training plans, online race events, and unlockable features. A virtual training ground can be accessible for as little as a laptop, bluetooth sensors, and an indoor trainer.
(Alternatives: TrainerRoad and The Sufferfest)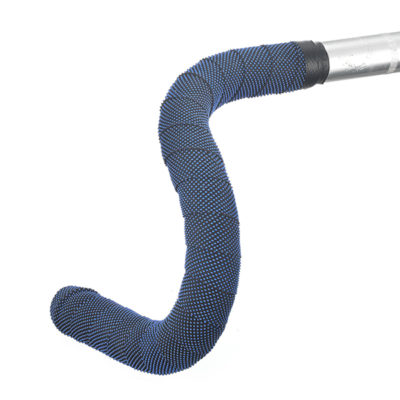 13. BTP bar tape
Newcomer BTP has some of the snazziest, sexiest, swinging bar tape designs we have seen in a long while. From woven patterns to season-inspired motifs and reflective wraps, BTP tapes combine the best of grip, comfort, and handlebar coolness.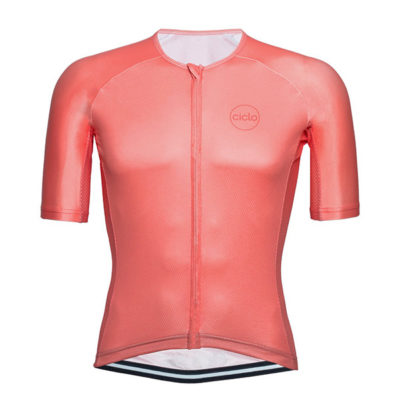 14. Ciclo Endurance kit
We tested Ciclo's new Endurance kits earlier this year and they have since become our favorite pieces of cycling wear. The Endurance bib shorts feature updated chamois padding and their trademark zipped backpocket which is convenient and smart for safekeeping valuables; while the new jerseys do away with traditional powerband grippers for longer and sleeker sleeves for a better fit. The colors are pretty delicious too as you can choose between Magenta, Teal, Cerulean, and Olive tops.

(Ciclo kits are available on their website with free deliveries in the Philippines for orders of ₱2500.00 and above)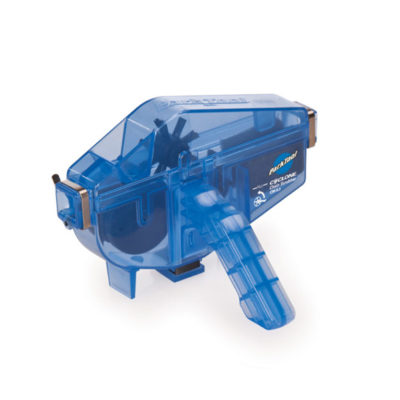 15. Park Tool Cyclone™ Chain Scrubber
Nothing says cycling noob like a chain tattoo on a cyclist's inner right leg—the mark of a neglected chain! But even seasoned cyclists can sometimes bear this mark as keeping a chain clean can be hard work. Park Tool makes the task easier by reducing the chore to a few dozen squeezes with the help of their Cyclone™ Chain Scrubber.

(Alternative: Bike Hand YC-791 Chain Scrubber)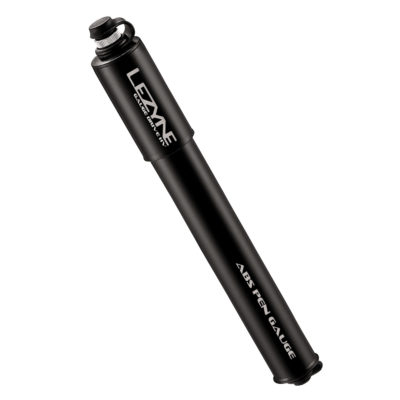 16. Lezyne Gauge Drive HV
Nobody likes getting a puncture while out on a ride. The worst part is that using a mini pump usually means that you are left with guesswork as to what pressure you put into the tire after dealing with the puncture. The Lezyne Gauge Drive HV is convenient, serviceable, and has a built-in gauge that lets you get your tire pressure back to your perfect setting even when you're out in the middle of nowhere.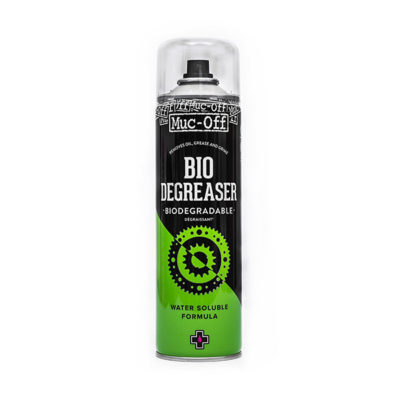 17. Muc-Off Bio Degreaser
A good degreaser can make the difference between hassle-free chain-cleaning and a frustratingly long amount of time getting your chain squeaky clean. Of course, we all know that a clean chain is always worth it—but why suffer needlessly when the secret is getting your degreaser right?

(Alternatives: Zefal Bike Bio Degreaser, WD-40 BIKE® Chain Cleaner & Degreaser)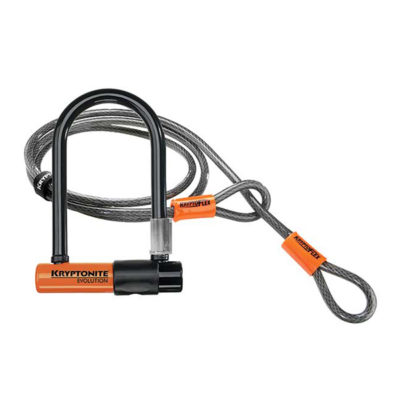 18. Kryptonite Evolution Mini-7 w/ 4′ Flex lock
Bike commuters are always faced with the problem of finding safe parking for our bikes. But it helps to have a good, reliable lock for that extra peace of mind. Kryptonite Evolution Mini-7 is the perfect combination of security and weight with a 7/10 security rating (or a Sold Secure Silver rating) and a comparably light 1.43 kilograms of weight.

(Alternatives: ABUS Ultra 410, Hiplok D bike lock)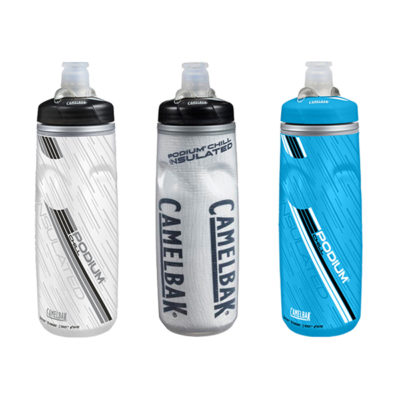 19. Camelbak Podium Chill
It's easy to think that all bidons are created equal, and that a water bottle is a water bottle is just a water bottle. But the Camelbak Podium Chill is truly in a class of its own with its perfect rate of flow, its squeezy easiness, and decent insulation. It also comes in a wide range of colors to match your bike.

(Alternatives: the Camelbak Podium Ice offers better insulation)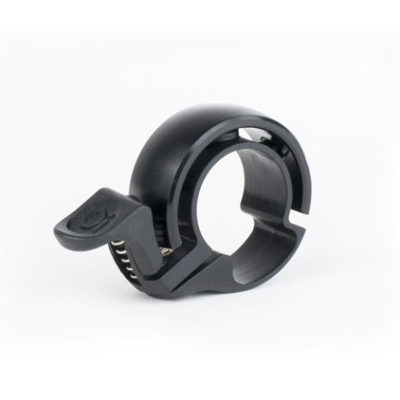 20. Knog Oi bike bell
The Knog Oi is a bike bell for cyclists who hate bike bells. Its compact, unobtrusive form is almost artful, and it produces a bright ring that matches its looks.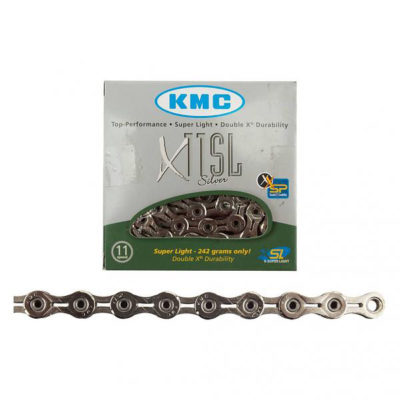 21. KMC X11SL TiN and DLC11 chains
KMC's X11SL TiN and DLC11 chains are serious bling. THe X11SL TiN's are titanium nitride-coated for increased stiffness, lower friction and comes in gold and gold/black colors , while the DLC11's claim to have diamond-like coating and comes in a variety of colors that include celeste, black/red, black/blue, and yes—black/pink.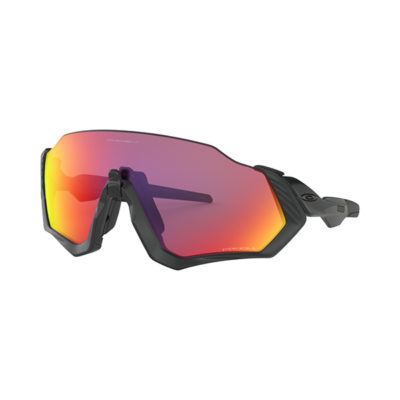 22. Oakley Flight Jacket
Oakleys have been part of cycling culture since Greg Lemond rocked the first pair of Oakley Eyeshades in the 1985 Tour de France. Since then, Oakley has perfected its products with sharkier aerodynamics and better optics; all while keeping the iconic shapes integral to their design.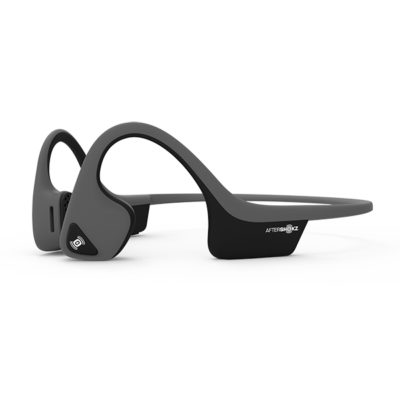 23. Aftershokz Trekz Air
Technology got tired of waiting for a conclusive result in the debate between those who wear earphones on the bike, and those who think that the idea is unsafe and irresponsible. Aftershokz is one of a few companies offering bone conduction headphones that deliver sound without covering the ears. The Aftershokz deliver decent sound, and add phone call functionality while on the bike.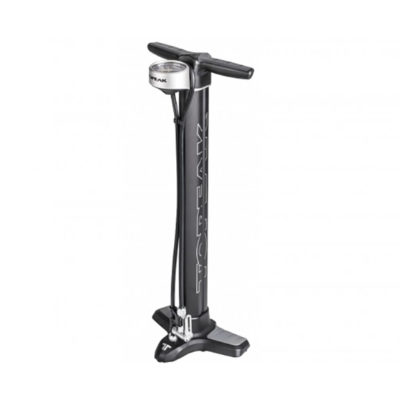 24. Topeak JOEBLOW TWIN TURBO pump
It's true: even a relatively cheap pump will get the job of inflating tires; but a good pump can make pushing air into your tires an enjoyable experience. Topeak also claims "up to 50% less effort with TwinTurbo technology" with their JOEBLOW TWIN TURBO pump and the aluminum body should mean that this pump will last you quite a long time.

(Alternative: Lezyne CNC Digital Drive)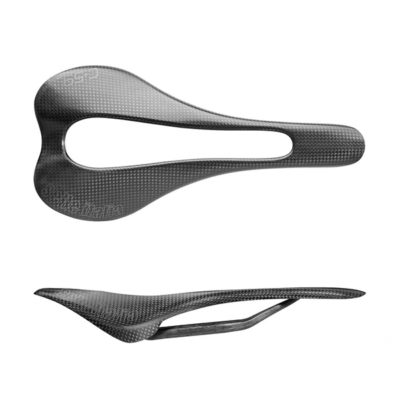 25. Selle Italia C59 saddle
The Selle Italia C59 saddle is a perch reserved for the weeniest of weight weenies. Weighing in at an astonishing 61g, the C59 is full carbon, takes its shape from Selle Italia's hugely successful SLR line, and features large cutout for comfort.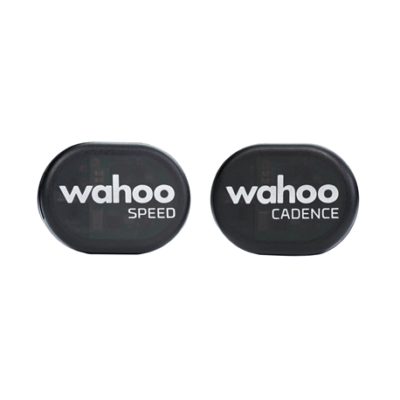 26. Wahoo RPM Speed and Cadence sensors
Wahoo's RPM sensors are very similar to Garmin's own sensors but with the added functionality of being both Bluetooth and ANT+ compatible. This means that even a Garmin user would benefit from using Wahoo RPM sensors, especially because they can be paired to a laptop or tablet for use with training apps like Zwift and TrainerRoad without having to buy a ANT+ dongle.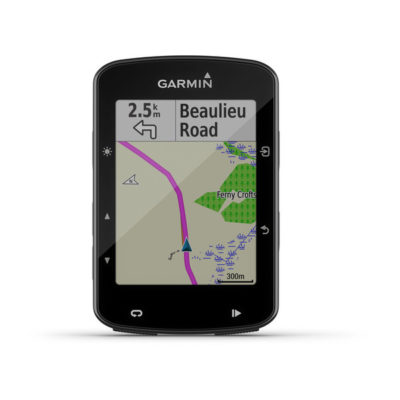 27. Garmin Edge 520 Plus
Garmin recently updated its venerable Edge 520 computer with the Edge 520 Plus which now features GroupTrack and better navigation. As computers go, the Edge 520 Plus is still a really competitive mid-range option.

(Alternative: Wahoo Elemnt Bolt, Lezyne Super GPS)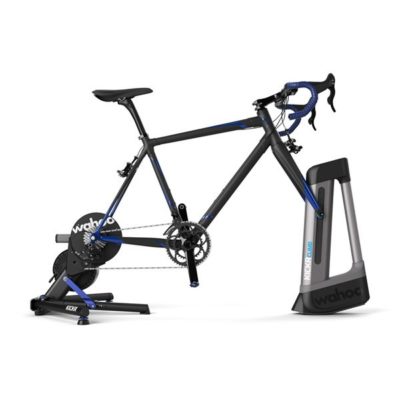 28. Wahoo Kickr Climb
Wahoo smart trainers are pretty clever, but the Wahoo Kickr Climb does one better because it simulates ascents of up to 20% and descent of -10%. Yes, that's right, it replicates gradients and adjusts the resistance while literally lifting or lowering your bike's front end to simulate the actual feel of climbing and descending on a bike.

(Alternative: Tacx NEO 2 Smart)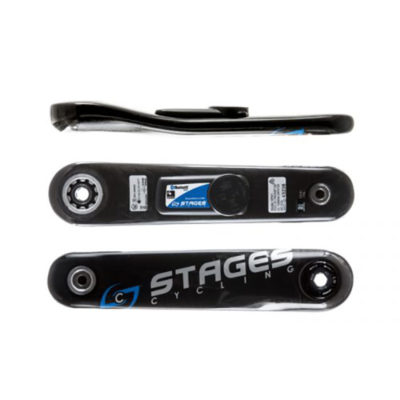 29. Stages power meter
While power meters have been around since the late 20th Century, the development of wireless protocols and modern bike computers have allowed power meters to be more accessible and functional for even amateur cyclists. Stages produces power meters that are mounted onto crank arms and they sell them in a wide range of options from older 105 5700 crank arms to the newest Ultegra R8000.

(Alternative: Garmin Vector 2S Power Meter Road Keo Single, Quarq DZero Power Meter Spider, 4IIII Innovations Precision)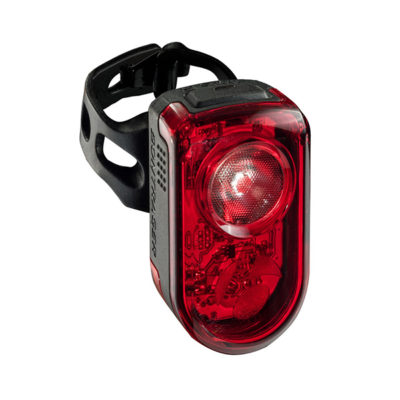 30. Bontrager Flare R rear light
Ask any experienced bike commuter about what they worry about most on the road and most will mention being rear-ended. The fear of being hit from behind is a rational one consider that it is mostly out of the cyclist's hands, and there is little protection for the cyclist if it does happen. Bontrager has been at the forefront of advocating for running rear lights even during daytime to increase cyclist visibility, and to alert drivers to our presence. The Bontrager Flare R is an impressive piece of safety kit even at 65 lumens, and its daytime flash modes are very eye-catching.

(Alternatives: Cateye Rapid X3, Lezyne Strip Drive Pro, Lezyne Zecto Max)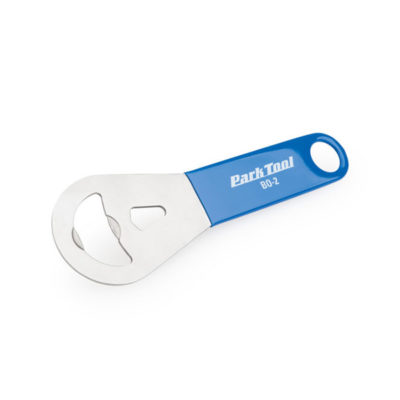 31. Park Tool BO-2 Bottle Opener
The Park Tool bottle opener was probably invented because beer culture is intrinsically tied to cycling culture. After all, some of us ride our bikes to earn our beer.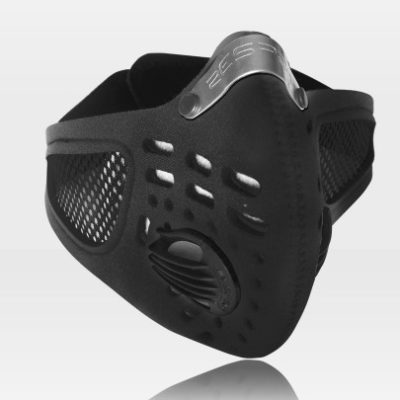 32. Respro Sportsta™ Mask
Respro's Sportsta™ Mask is designed to provide protection against particulate pollution while leaving enough ventilation for bike commuters to take in enough air for respiration. The mask is washable and has replaceable filters. Pretty neat stuff.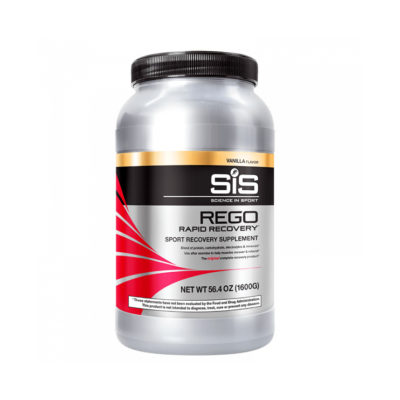 33. SiS REGO Rapid Recovery
Science in Sport developed its REGO Rapid Recovery as a recovery drink to be consumed right after exercise for faster recovery and to maximize the benefit of training on the bike. Each serving contains 22g of carbs, 20g of protein, as well as the electroytes needed to get your body repairing and recovering as soon as you stop riding.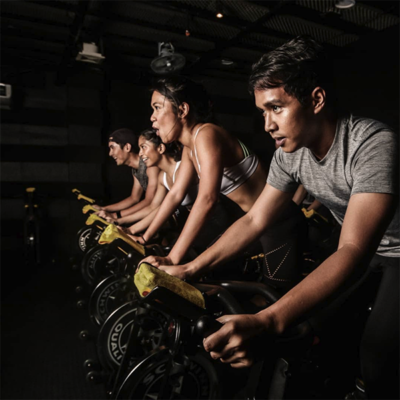 34. Cycle House gift card
Indoor spinning can be a good way to stay motivated and work on cadence and resistance training. Cross training also prevents muscle imbalances, stiffness, and can be great fun. Cycle House in Ortigas features different training sessions to choose from and fun coaches that will push you to get stronger all around.

(Alternatives: Electric Studio)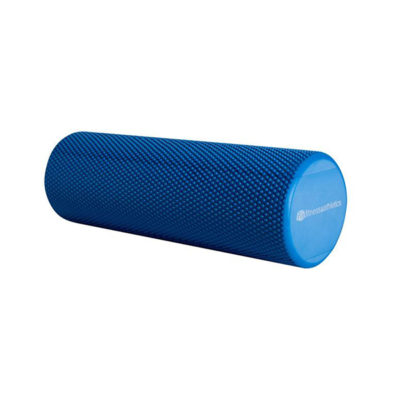 35. Foam roller
The humble foam roller wouldn't occur to most people until they've tried one; but a few minutes of foam roller magic and you'll wonder why it took you so long to get one.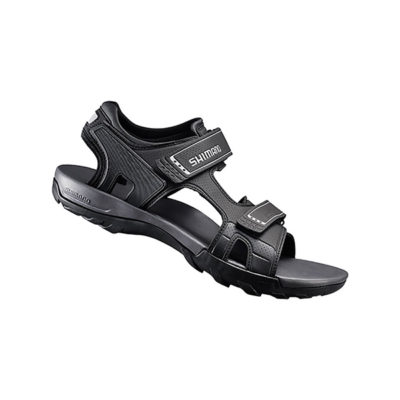 36. Shimano SH-SD5 SPD Sandal
The thing about the Shimano SD5 sandal is that very people will be wise enough to actually buy one for themselves. Their looks are polarizing, and some people insist on wearing socks with them! This is why the Shimano SPD sandal is best acquired as a present—because SPD sandals make sense especially for bike commuters and tourers in a country with so much rain.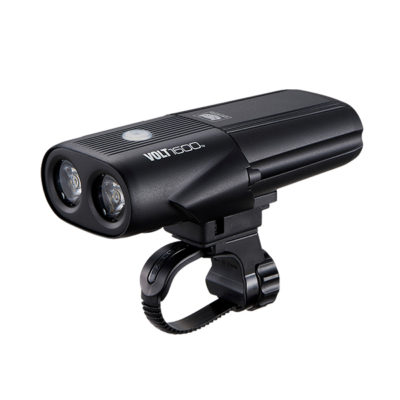 37. Cateye Volt1600
Here is another product that most cyclists wouldn't think to get for themselves because it seems overkill. But there really isn't such a thing as too many lumens, and even in its highest setting, the Cateye Volt1600 can churn out crazy illumination for a full 2 hours.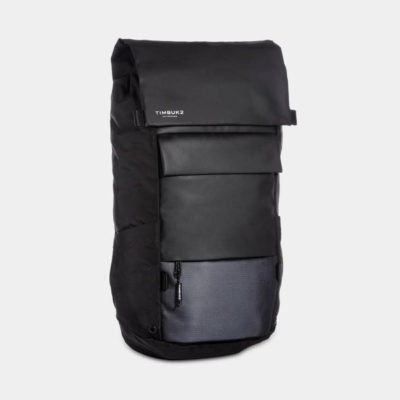 38. Timbuk2 Robin Commuter Backpack
We are big fans of Timbuk2 bags here at Cycling Matters and the Robin pack is an amazing example of how the San Francisco outfit's experience with producing bags for cyclists comes into play. The Robin can take up to 20 L of stuff, has room for a 13" laptop, and comes with the usual practical touches like reflective parts and water resistant coating.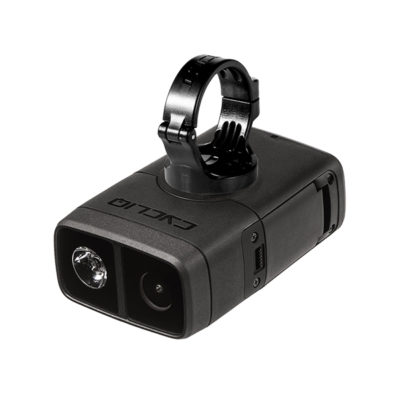 39. Cycliq Fly12 CE
Cycliq's Fly12 is a camera and front light combo that acts like a automobile dashboard camera. It records continuously and overwrites older footage unless you choose to save particular moments of your ride. The Fly12 can also detect when a cyclist crashes and locks the footage to prevent tampering.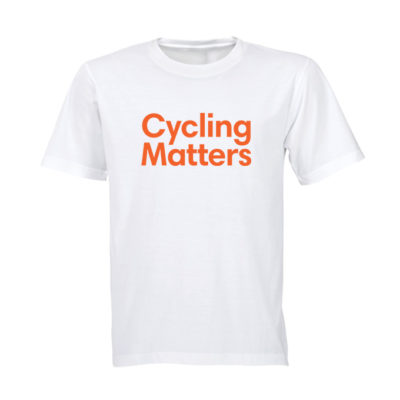 40. Cycling Matters shirt
We've saved the blingest for last with our very own Cycling Matters shirts which is still the best way of telling the world that you are part of our cycling community even when you're off the bike. CM shirts can be worn on romantic dates, business meetings, and family reunions!
Christmas is about sharing; so share this list with your loved ones and indicate the number of the present you want on the list.