Sometimes a fresh interpretation of an old idea catches your attention and makes you feel like it's novel and unique. The Compact Utility Bicycle (CUB) made this immediate impression on me once I got my hands on it.
This Filipinized version of the cargo bike is a breath of fresh air in many ways. First of all, unlike its western counterparts, it is much more narrow and easy to handle for people with Asian body frames. This is one of the main reasons why its creator, Alex Silva, decided to make his own version of a cargo bike.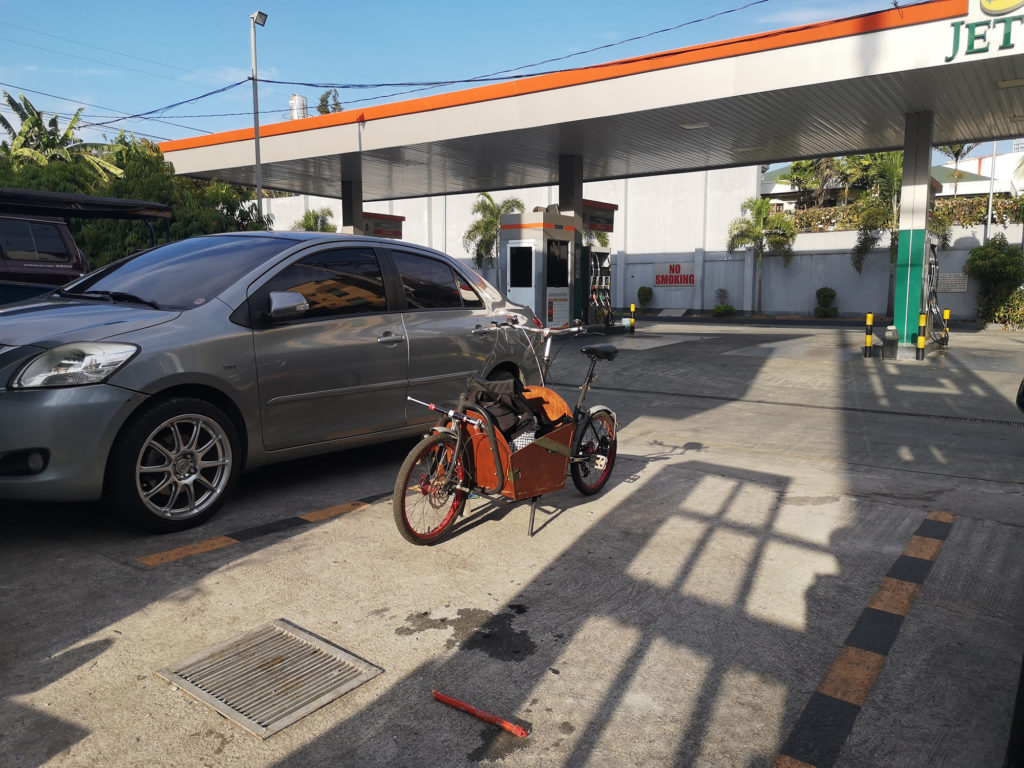 Silva has created different types of cargo bikes in his Batangas workshop to respond to different needs. Instead of creating the usual tricycle, he got used parts from old bikes to create a cargo bike that would fit existing facilities in Asian environments. To bring his kids to school, he created a long-tail bike that was made of old mountain bike parts. Later on, he created a second type which was a repurposed Japanese mamachari with a horizontal support for front and rear baskets that would carry goods for sale. He eventually created another type that would allow him to transport bakery supplies around his community. And finally, I was able to use the fourth type shown above, a cargo bike that he created so he could bring his child to school when he moved to Japan.
Handling the CUB
As someone who primarily rides a road bike, I couldn't help but wonder how the CUB's weight would fare on short climbs along my usual commute routes. I was lucky enough to receive the bike at Julia Vargas St. in Ortigas Center, which meant riding through EDSA, White Plains, Bonny Serrano Ave., 20th Ave, and Anonas St. all the way to Katipunan Ave.
My route had a total elevation change of 173 meters and while it wasn't necessarily the kind that would be difficult for weekend riders, it could definitely be challenging for bike commuters let alone those who actually need to bring heavy cargo around. Nevertheless, the 1×7 Tourney groupset installed on the CUB made the experience enjoyable and I can imagine myself going to the grocery and running errands with the CUB on a regular basis. It will certainly change the way I deal with errands that I have to do within a radius of around 5–10 kilometers. Imagine actually wanting to get up from bed early in the morning to rake in some kilometers and check a few errands off your to-do list!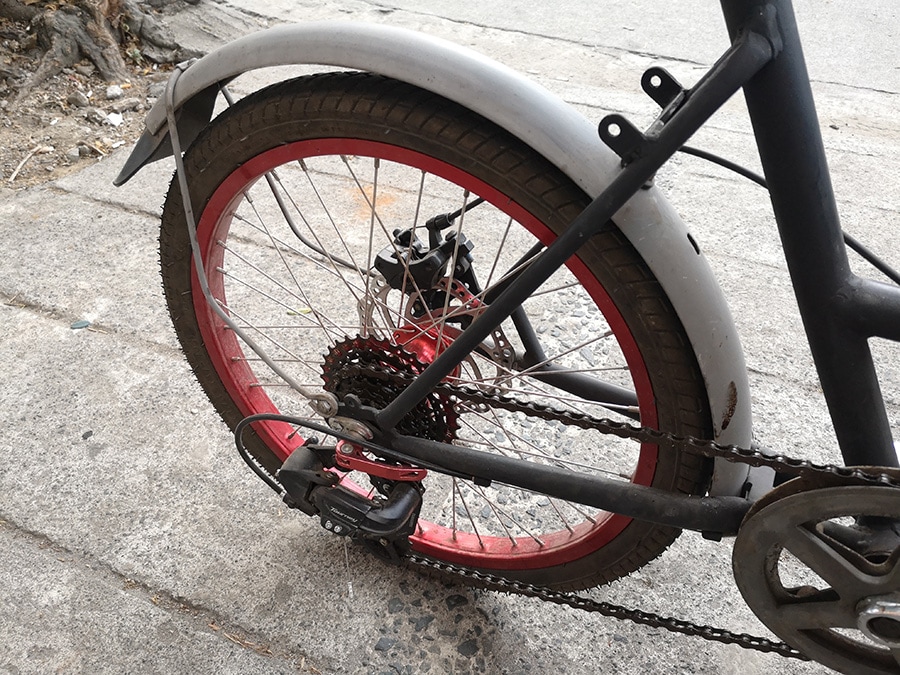 While there is a bit of adjustment required to get used to it, the CUB is surprisingly nimble and easy to handle. Its cargo box, which could also be used as a passenger seat for toddlers, makes for a stable base that maintains the bike's center of gravity. The distance of the handlebars from the fork makes handling quite unusual at first but the weight of the cargo box helps keep the bike from wobbling around, especially when resuming from a red traffic light.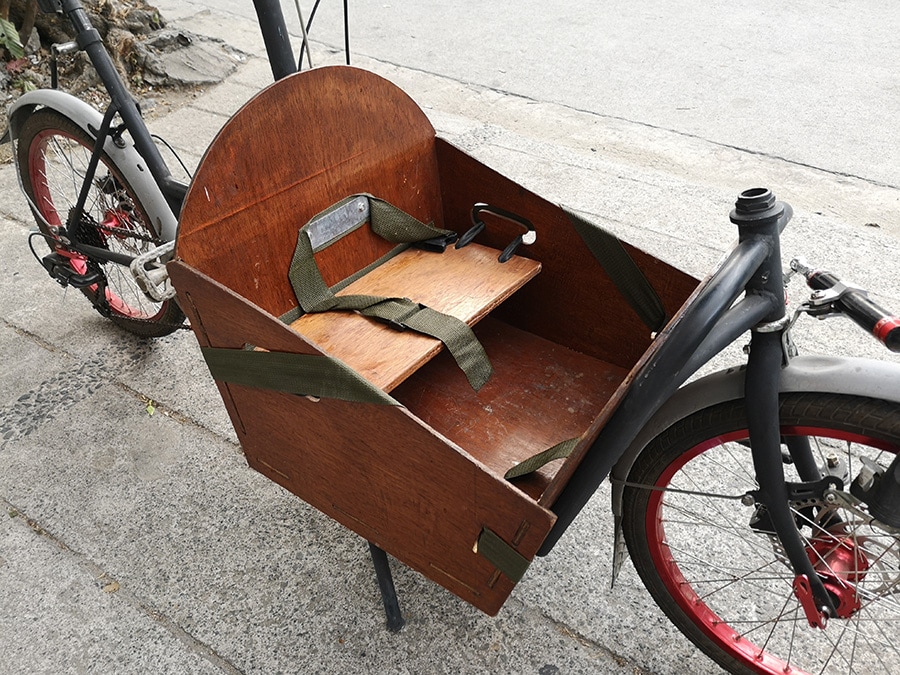 Braking wasn't a problem either as the CUB was conveniently built with mechanical disc brakes. It helped to know that the brakes could handle the weight of the cargo I was carrying. My initial worry was that the added weight would prevent me from breaking momentum whenever I had to slow down at corners and intersections. The disc brakes also serve a more crucial purpose during the rainy season when having reliable braking power could mean the difference between losing and keeping your precious cargo.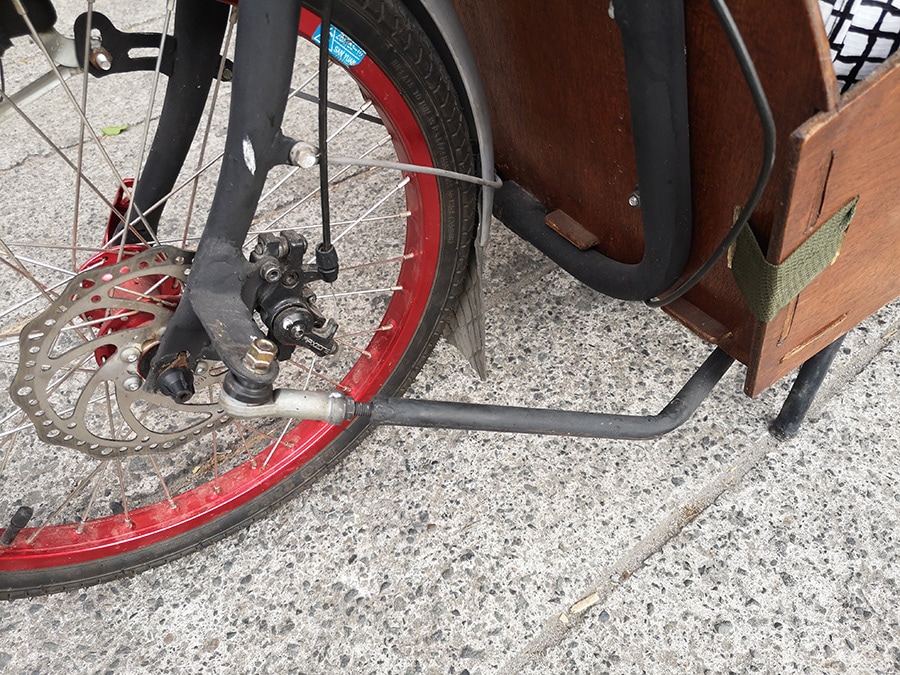 Empowering the local community
Silva hopes to promote the idea of cargo bikes made by local community workshops in the Philippines. His vision for the CUB is to share his ideas to small workshops and fabricators so they can use it as a basic template for customization in serving customers within their own communities.
"The idea is for all interested builders to see how to build it. What's exciting about it is the innovation that will happen when people start to build from the plan. What will happen is they'll see the plan, they'll have their own needs and there'll be these materials that are only available to them," says Silva.
He added that small workshops could foster long-term relationships with cyclists by building and maintaining their CUBs, therefore adding to local economic activity.
A head-turner
Riding around on the CUB was a different experience not only because of its unique size and shape, but also because a lot of folks took notice. I lost count of the people along the way—pedestrians and drivers—who reacted in amusement as I rode past them. It was nice to hear positive reactions from them: "Uy ayos ah," and "Saan nakakabili niyan?" were some of the best I heard. It only shows that there's potential interest from Filipinos who are tired of spending time and money getting stuck in traffic.
Silva continues to lend his cargo bikes for testing. He takes pride in showing people that a cargo bike inspired by Western counterparts has evolved to meet the needs of the Asian community. For Silva, he is only getting started and he hopes more people will join him in his adventure. I, for one, now consider myself a supporter, and I hope my next bike will be a version of the CUB.
Interested in the CUB? Send your inquiries through the Compact Utility Bike Facebook page.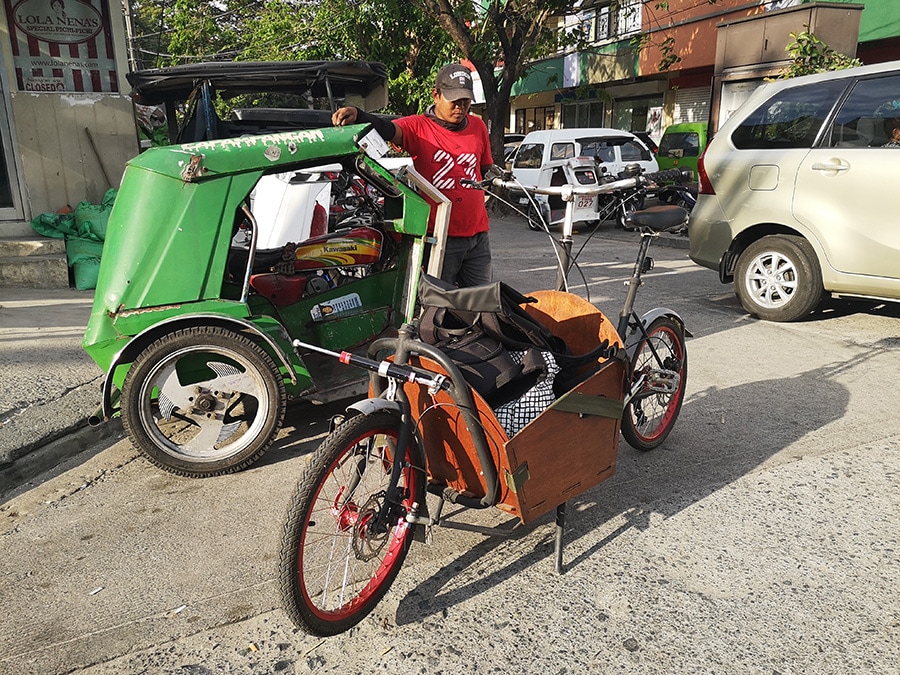 ———
Cover photo by Momo Yago, showing the latest version of the CUB in Japan.