We have heard just about every reason explaining why cycling cannot work in the Philippines. Some of them sensible, more of them silly, and most of them from people who talk too much about why they don't ride when they haven't tried enough. The fact is, our country is a good place to ride a bicycle whether you are a bike commuter, a bikepacker, a touring cyclist, a weekend warrior, or a chill pasyal rider. Also a fact: our so-called problems with cycling are not insurmountable whether it's our climate, pollution, or the risks involved; while our bigger issues with cycling are actually cultural, attitudinal, and societal.
In this article, we explore some of the more common problems that lie at the center of our continuing inability to get bicycling into mainstream Filipino thought and practice.
We have wrong ideas about bikes
To begin with, we have very silly ideas about bicycling itself. A common issue is the perception that riding a bike is dangerous. But really (really really) think about this: if riding a bike is so dangerous then why do we cherish it as a childhood activity, and encourage our kids to learn how to ride?
Riding a bike is not dangerous. Rather, it is the environment that we've chosen to create that is the problem. We build cities that prioritise cars above all, and we do not think of bike mobility enough to make it actually work with badly-designed and badly-implemented infrastructure.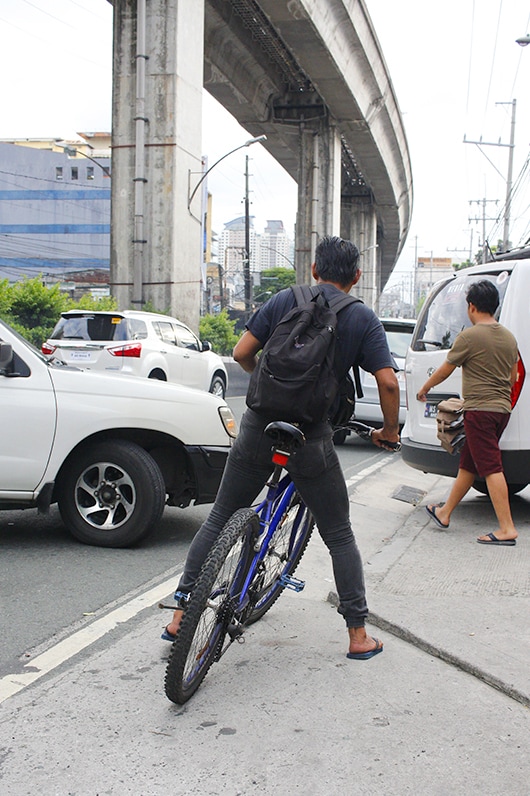 But it all boils down to our backward mentality towards bikes. Filipinos are full of stupid ideas like how the bike doesn't belong on a road. Or that when a cyclist gets hit by a car it is somehow the cyclist's fault for being out there in the first place.
Another misnomer is that bicycles shouldn't go too fast or they become dangerous. For instance, in UP Diliman the speed limit has been set to 15k m/h which is a speed that can't be kept without engaging your brakes for most of the ride. This is ridiculous considering that modern bikes are designed to be used safely even at speeds exceeding 50 km/h.
Slowing cycling down to a crawl isn't the way to promote safety. Safer biking is about educating cyclists about riding responsibly, how they should behave on the road, and their relationship with other road users. Safer cycling is about creating an environment based on smart design and proper infrastructure.
This is why we don't restrict cars to 15 km/h despite the fact that more people get hit by cars than by bikes, and a car is likely to inflict more damage to people and property than bikes.
We rely on non-cyclists to plan bike projects
Our bike initiatives also fail because many projects are obviously implemented without the input of actual cyclists.
For example, the Ortigas commercial business district can be lauded for its attempt at protected bike lanes. But any cyclist will tell you that painted sections of the road are wickedly slippery when wet, and the bike lanes in Ortigas feature blue painted sections that become very dangerous when it rains. In contrast, cities like Toronto use a special thermoplastic material that adds salt and grit to painted sections for better traction even in the wet.
The problem of enforcement also plagues bike lanes whether it's in Marikina where bike lanes are used for parking, in Pasig where protected bike lanes are used by motorcycles who harass cyclists, or the newly-opened Laguna Lake Highway which boasts a dedicated bike lane that has immediately been occupied by street vendors.
Meanwhile, Ateneo de Manila University has bike lanes that do not follow any minimum standard and become so narrow at certain points that a bike won't fit at all. This has had the dangerous effect of having cars on campus pass cyclists dangerously close and is especially perilous for inexperienced cyclists who get flustered by close passes.
MMDA's sidewalk-slash-bike-lanes along EDSA also use slippery red paint and features the occasional open manhole, and other fun obstacles like lamp posts and trees.
And yet our reaction as Filipinos is still inevitably: ˜"Pasalamat na lang tayo meron kaysa wala."
Which is terrible considering that badly-implemented bike initiatives can be more dangerous as in the case of bike lanes that are too narrow, too slippery, or full of dangerous obstacles.
We only think of cycling as an afterthought
At the core of these issues is our inability to grasp traffic hierarchy. Motorised vehicles should have no place being prioritised above pedestrians and cyclists. And yet most of our roads have multiple lanes dedicated to cars, a parking embankment, and a sidewalk for more parking for cars. Pedestrians are left to wander into the road while weaving between cars that have taken the sidewalk, and cyclists are forced to make their way through without hitting pedestrians or getting hit by cars.
Where bike lanes are introduced they are usually just snuck in as an afterthought to cars. Which is why EDSA's bike lanes are placed on the sidewalks—because heaven forbid we take space away from cars when they are only allocated 95% of our road space. Better to cram pedestrians and cyclists into a tiny strip that is barely the width of a person's shoulders in some places.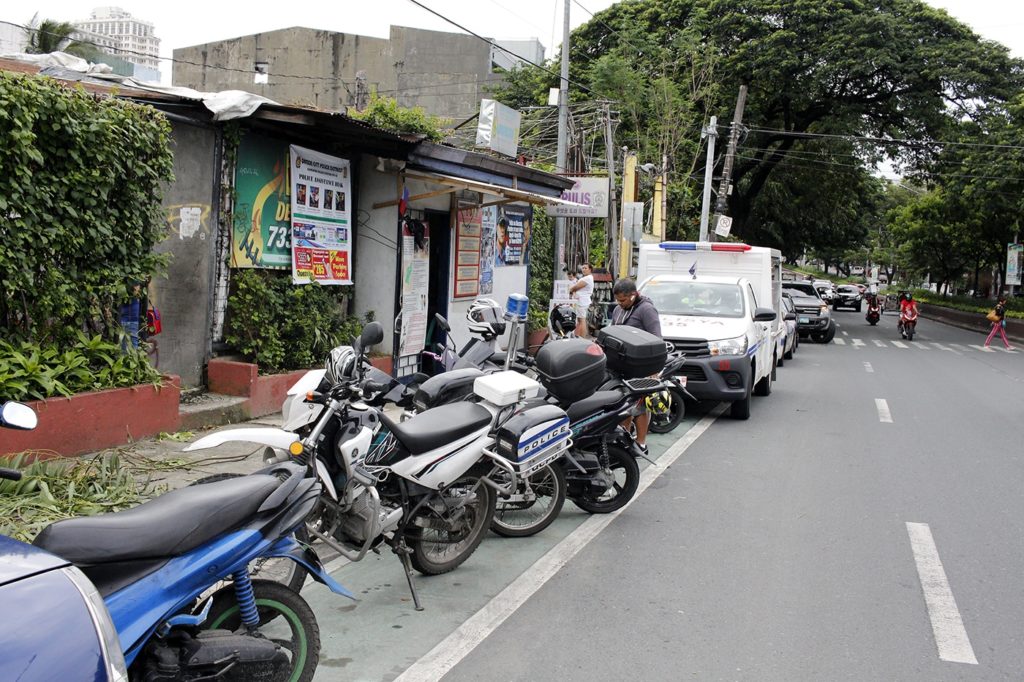 This is the same problematic issue with BGC's new bike lanes; which are placed on the sidewalks. One could argue that the sidewalk is wide enough in BGC, but the fact remains that we are only willing to accommodate cyclists at the expense of pedestrians—never cars.
But how could a car which produces pollution, takes up too much space, and contributes to the ugliness of this city, have more right to the road than a bicycle? When the bicycle has a tiny carbon footprint? And is more sustainable than any other form of city transport?
There is no good argument for forcing pedestrians to share their space with bikes. And yet it is unthinkable for us to consider taking space away from cars.
Even our road design is anti-bicycle. Our speed bumps and rumble strips seem to be designed to destroy bicycles, and where drainage grates are placed on the road, they seem to be made to swallow narrower bike tires.
—
The problem with good intentions is that they don't guarantee good results. Too many of our bike projects seem like good ideas but are actually quite mediocre or even dangerous because the planners don't actually ride bikes themselves or don't ride enough.
Our problem with cycling is not what we think. It is neither our country nor its climate. It's us.
The bottomline is both good and bad. On the one hand, we live in a country that has so much potential for cycling in all forms; not the least of which is basic mobility. But on the other hand, we live in a country with ideas about transport that are so backward that we are actively causing our own problems while ignoring the solution that is right under our nose.
As far as bicycle initiatives are concerned, "Pasalamat na lang tayo meron kaysa wala" can no longer be enough and we need to stop being okay with badly-implemented bike projects.
Because we deserve better than this, and it is nice to think that we might be better than this.